Who is Cliff?
My name is Cliff Ansteth, I am a 31 year old father of 4 great kids and a husband to a loving wife. And I once loved to work with my hands, but I have a rare autoimmune disease known as CRPS (Complex regional Pain Syndrome) also known as RSD (Reflex Sympathetic Dystrophy). I have it in both of my hands and arms but it can spread anywhere it wants.. including organs.  I will share a paragraph from RSDHOPE.ORG  to better explain this disease.

"Complex Regional Pain Syndrome, or CRPS, formerly known as RSD or Reflex Sympathetic Dystrophy is a progressive disease of the Autonomic Nervous System, and more specifically, the Sympathetic Nervous System. The pain is characterized as constant, extremely intense, and out of proportion to the original injury. The pain is typically accompanied by swelling, skin changes, extreme sensitivity, and can often be debilitating. It usually affects one or more of the four limbs but can occur in any part of the body and in over 70% of the victims it spreads to additional areas. CRPS is ranked as the most painful form of chronic pain that exists today by the McGill Pain Index ."
So what's happened so far?
I have been out of work on doctors orders (3 separate doctors) since October of 2012. My case of CRPS developed after a work related bilateral Carpal Tunnel release surgery. I cannot use my hands for a simple everyday tasks without making this excruciating pain worse. There are treatments available that can help, but the insurance company is denying my right to treatment. I cannot collect unemployment and I cannot collect disability without a fight. All I want is to feel normal enough to go back to school to find a way to provide for my family again, but these days I find it tough to get out of the house.

My condition has tested me and my family in more ways than I can ever explain, but we need help now more than ever. The insurance company has given me the opportunity to appeal their decision to halt treatment. But it is at my expense and I have no income. My wife has returned to work so that we may survive, but it does not cover the expenses to pay my attorneys and doctors for their depositions in court to speak of my condition.

I can no longer burden my family financially and I am hoping that there might be some people out there that know what it is like to have a painful disease, and not be able to get proper treatments. I can bear the pain but it is destroying me inside, and my kids deserve their fun daddy back. Anything will help us at this point, But what I am seeking is my right to be treated by the proper doctors, that will help me live a "normal" life and achieve my goals in life.




The pain has recently shot up all of my fingers causing swelling and bulging veins. I cannot bend my fingers or straighten them out without paying a toll.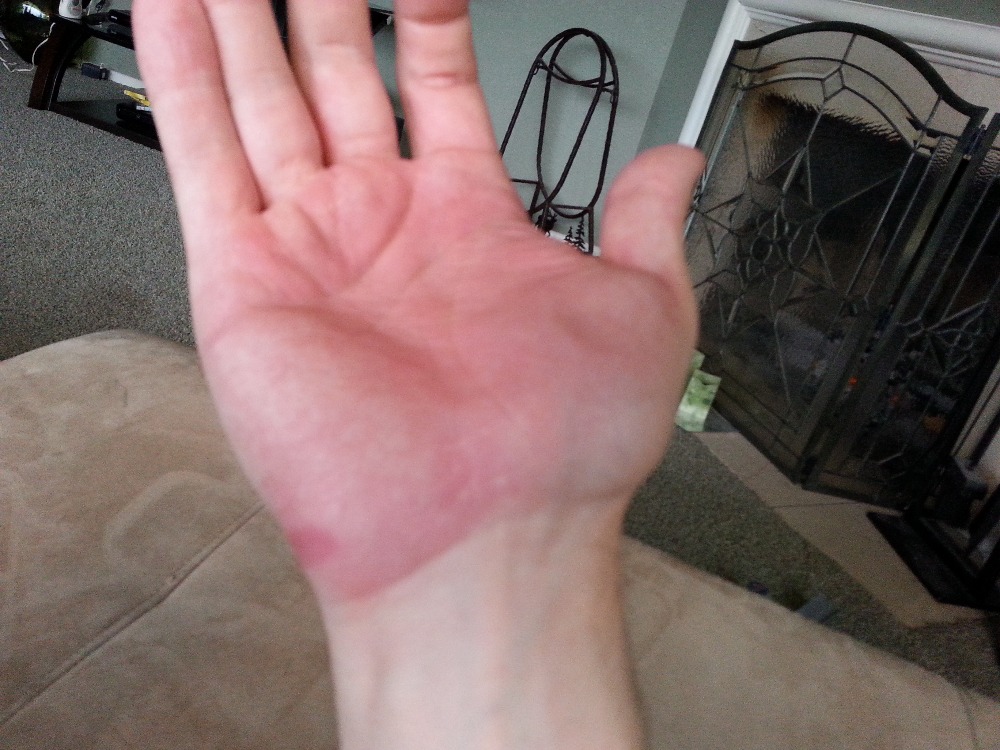 Loud noises, excessive movement, or just plain old-fashioned stress can trigger the FIRE to ignite from within.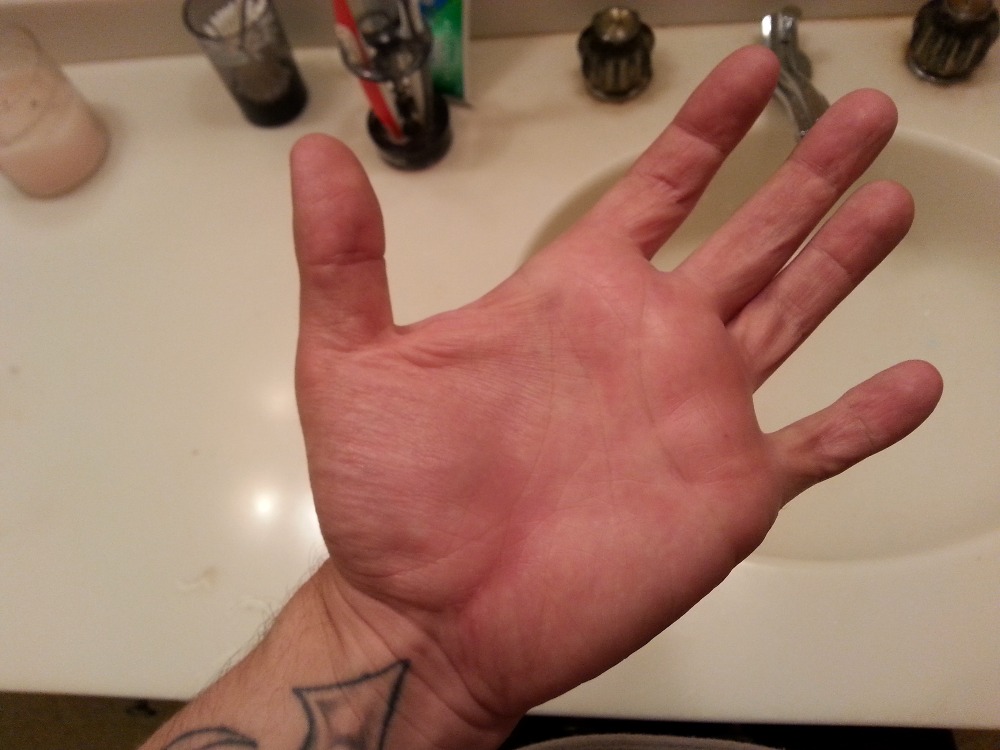 While my hands may seem "normal" to some, in this picture the swelling is somewhat reduced so that you can see the atrophy and pitting where muscle is depleting.

Want to know more?
Anyone that wants more information on CRPS can click the links that I have provided. Or if you have a strong stomach, you can Google image search "CRPS" to see what the prognosis typically is. If you want to know more of my story or would like to share your own with me, I have provided a link to my Facebook at the top. Just click on my name.  

Thank you all for reading my story and God bless you all.
(This was shared at Cliff's request via a copy and paste from another site. So if some sentences seem non-CRPS familiar focused, it's because he's trying to educate as well. GO CLIFF!)